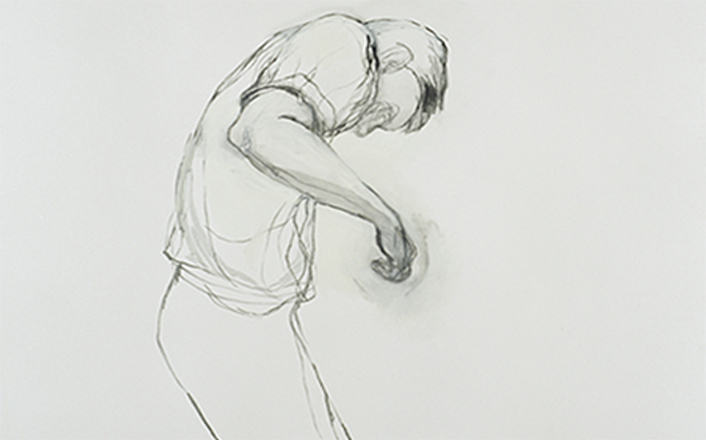 Making a wheelchair: collection of Cathy and Crawford Hollingworth
People at work
Funded by the Arts Council England in 2007, Miranda Creswell became artist-in-residence at the Nuffield Orthopaedic Centre in Oxford . She was allowed to access all areas of the hospital during her 18-month residency.
Her work was drawing based and showed staff in the act of working. Focussing on gesture devoid of second 'tools' or background, there was no reference or preconceptions to the profession of the people depicted.
During her stay, she made hundreds of sketches of doctors, nurses, occupational therapists and physiotherapists, as well as carpenters, porters and volunteers, in 17 different departments. Some of the work was painted on hospital sheets, and the drawings were made into a short film, 'Stop, Turn, Move' by Yen Rickeard with music by Dave Bowmer.
The final exhibition 'People at Work', was shown at the Menier Gallery in London, and in the hospital in Oxford and finally toured to Perm, Russia.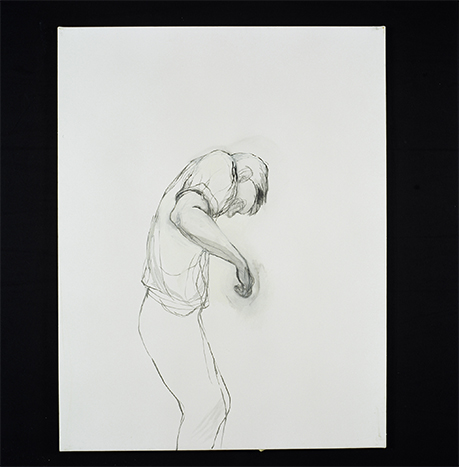 Making a wheelchair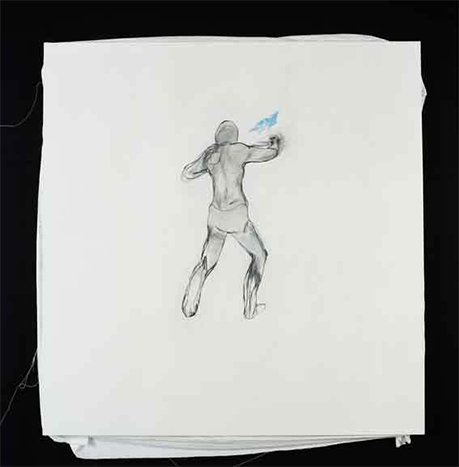 Physiotherapist