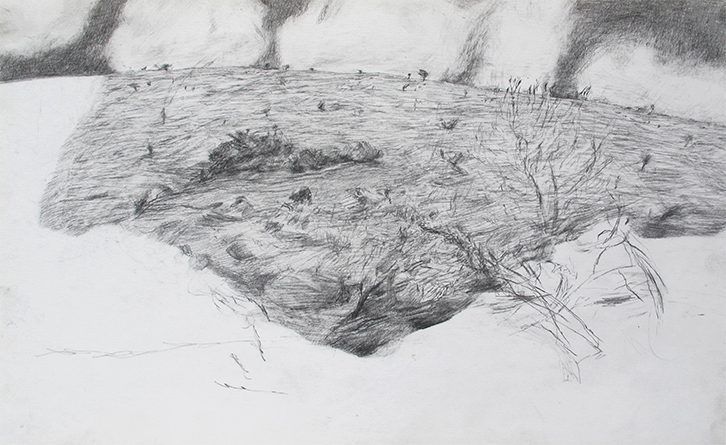 No 13
Dartmoor
Over a period of four days in April 2012, Dr Letty Ten Harkel (one of the researchers for EnglaID) and I, walked and wild camped on Dartmoor, meeting up with Devon friends who knew the area well.
On the first day we visited the small village of Lydford, once an important Anglo-Saxon defensive site, overlooking the moor on its' western edge. The following day, we explored the moor near Scorriton, walking part of the Two Moors' Way and the Abbot's Way, which originally would have connected the Abbey of Buckfast with those of Tavistock and Buckland on the other side.
We camped near the river on the edge of the moor. The site that I chose to draw was an experiment in drawing only a small section of landscape, echoing an archaeological excavation. Although it was not known archeologically, I was interested in the disorientating sense of scale, peculiar to Dartmoor. There was nothing to measure from, the clouds felt very large and close, the trees were perfectly formed, but were actually smaller than the trees further away on the moor. There are plans to finish other drawings started on this trip.
Lydford drawing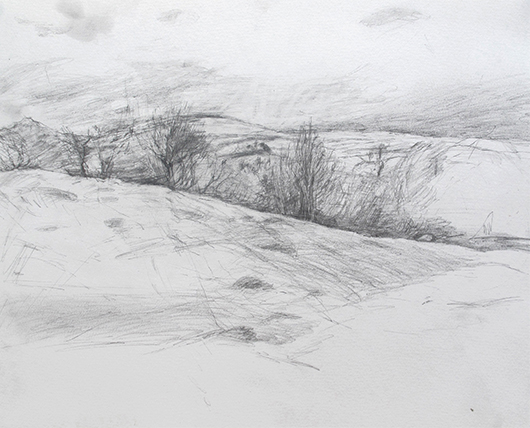 Site of drawing Dartmoor near Scoriton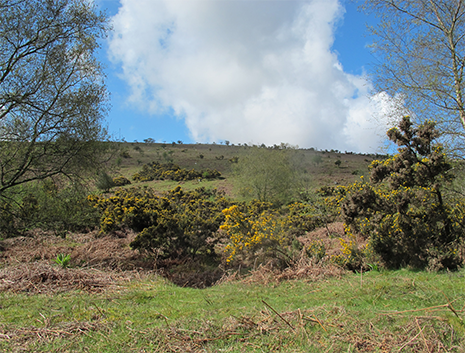 Dartmoor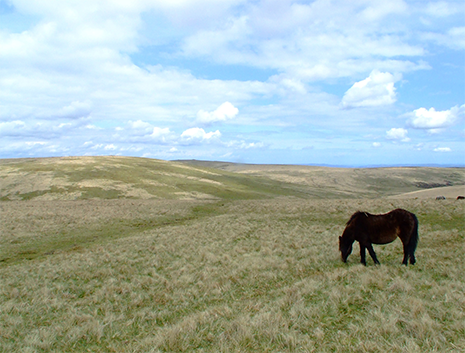 Wild Camping on Dartmoor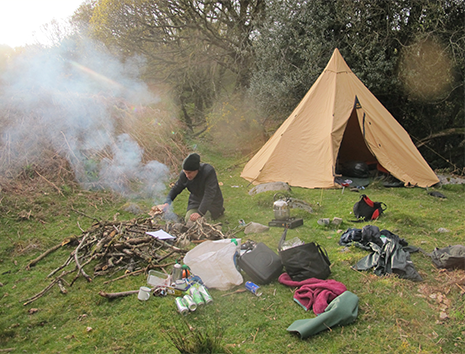 Letty looking at the map