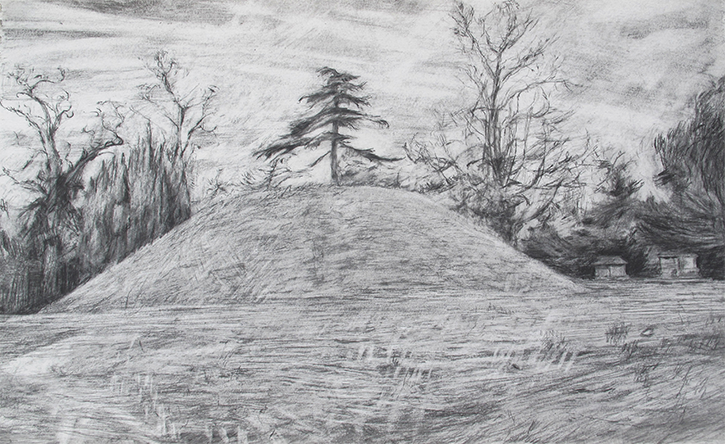 Buckinghamshire
This drawing was started in November 2012 and finished in May 2013. Unlike other drawings in this series, due to a closed public footpath, the drawing was unseen by anyone else apart from the artist throughout that time.
The mound is a 7th century Anglo Saxon Burial Mound, whose large hoard is to be found in the British Museum, (excavated before Sutton Hoo in 1883).
The site is part of a churchyard with Christian burial tombs. The large Victorian house next to it named Taplow Court is now a Soka Gakkai UK National Centre, home to a lay Buddhist Society.
Beginning of drawing in the mist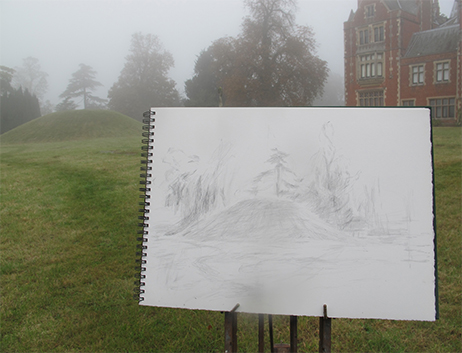 Mid drawing in the frost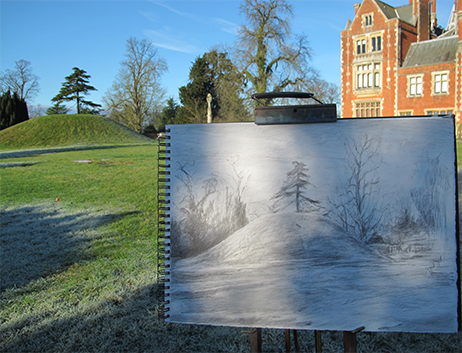 Detail and insect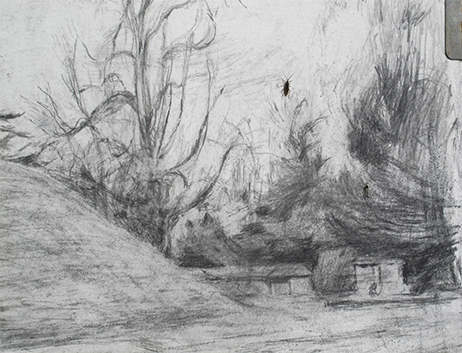 End of drawing in the spring