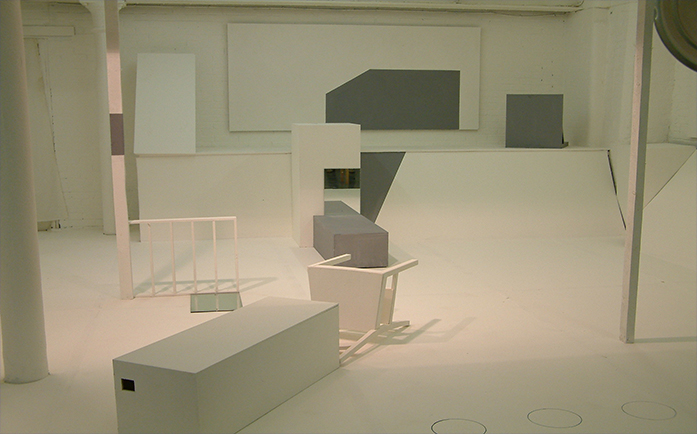 The Drawing Room 2004
At the Modern Art Oxford Big Draw event artists Miranda Creswell and Tiffany Black made an installation, where the general public, over the space of a day, were invited to' draw a room'.
The only stipulation was that the line drawn was to be continuous and had to begin and end on one of three large dots on the floor. The lines could go anywhere, the ceiling, walls etc. As a result of the general enthusiasm for this task, half way through the day, people had to be timed.
At the end of the day, the room was covered in a mesh of rhythmic lines.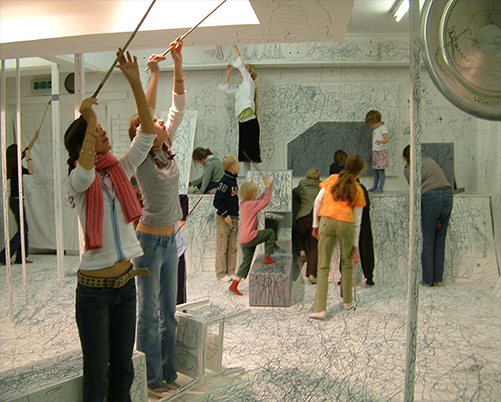 Modern Art Big Draw Event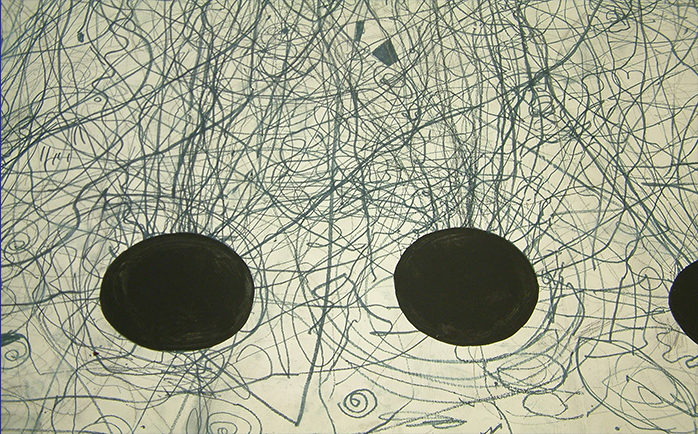 Spots Big Draw Event